Our 22nd Annual Something Personal Exhibition & Holiday Party : December 9th, 2019
Everyone who entered has now been notified of their entry status. Thanks.
Check back here for when we start accepting online RSVP's.
Use this link to add your email address to our event announcement list.
(Information for Exhibitors is down below.)



APA SF 22nd Annual Something Personal Gallery Exhibition Holiday Party
Monday, December 9, 2019 5:00 - 10:00 PM
934 Brannan Street, San Francisco
RSVP REQUIRED (We have not yet begun accepting RSVPs)
Sponsors
















Our 22nd Annual Something Personal Exhibition

APA San Francisco's annual Something Personal Exhibition is well established as the photo event of the year in our region. Something Personal 2019 will take place at the spectacular SOMARTS Bay Gallery in San Francisco, at a huge, Exhibition Holiday Party, from 5:00-10:00 PM on Monday, December 9, 2019.
Every recent year, between 600 and 1000 people have attended the Something Personal Exhibition Holiday Party. All of the top Creatives and Photo Art Galleries in our region will receive special invitations. We will also display the complete exhibition on our website for over a full year, so our exhibitors' finest personal work will be available to thousands more clients.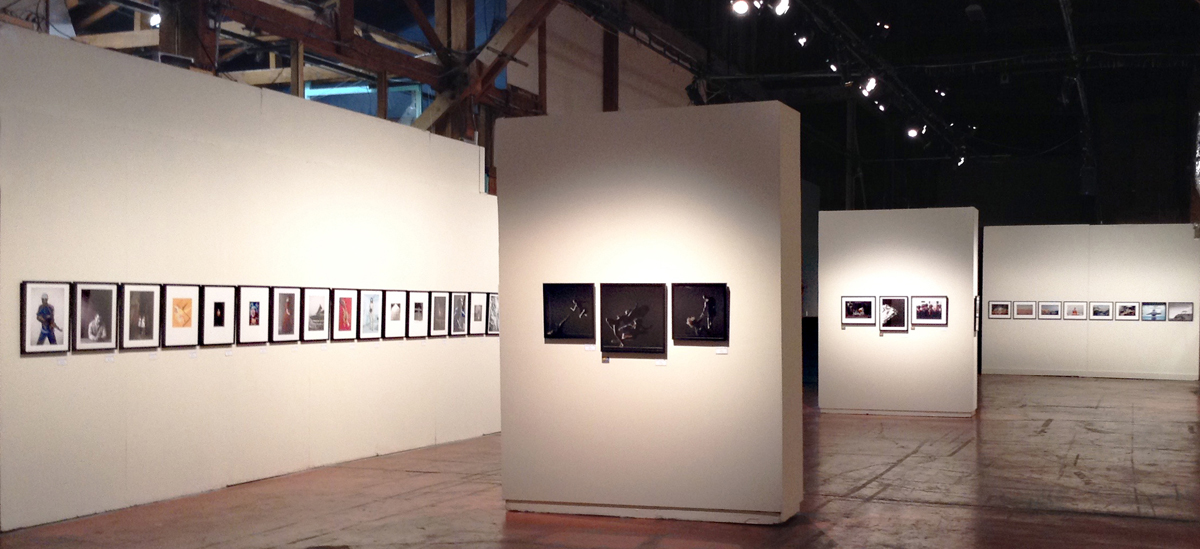 Acclaimed, World-Class Judges
CAMERON BARNUM, Senior Content Producer | Art Buyer BBDO SF
SUZEE BARRABEE, Freelance Art & Print Producer, Suzee's site
ROSEY LAKOS, Director of Photography, Godfrey Dadich
SAMANTHA COOPER, Senior Photo Editor, WIRED
JESS SHAY, Producer / Art Buyer, Duncan Channon
A list of past years Judges is here.
Information For Exhibitors
All of the final accepted print exhibition entries (as determined by our judges) must be printed as high quality single image prints, and must be window mat mounted on white, or off-white mat board with outer mat dimensions of 16 x 20 only. Floating mats are acceptable and available from the framer for an additional fee. Matless, full frame images are also acceptable. Square images can be displayed in 16" x 16" square frames, or in the standard 16" x 20" frame only.

Be sure to clearly print your last name on the back of the mat, and also on the mat back write "TOP" on the top for frame orientation. You will have about 2 weeks to print and mat your images, and ship or drop them off at the framer.
Framing

Your images will be custom framed under glass in a very high quality Black Matte Finished Studio Stem Molding Wood Frame by Michael Thompson Framing. Drop off your matted prints directly at the framer BEFORE November 20, 2019. We again negotiated a non-profit volume discount so Framing Fees (including sales tax) are just $72 for each 16 x 20 frame, which are due by November 15, 2019 (MAIL IT TO THE APA; PLEASE MAKE YOUR FRAME FEE CHECK OUT TO APA SF; You can also pay through EventBrite for a nominal extra fee).
EXHIBITORS:
There is no APA frame mark up, no hanging fees, and the framed piece is yours to keep. Please plan on picking up your framed print at the very end of the December 9th Exhibition Holiday Party. The pick up times for any framed pieces not taken home on December 9th will be emailed to Exhibitors after the event. Any pieces not picked up by the final pick up deadline will be recycled.
SHIPPING FRAMED PRINTS : This year we are again accepting entries from all photographers, no matter where you live. (We can only ship to addresses within the USA.) If you, or someone you trust are unable to attend the Opening and take your framed print(s) home at the end of the event, and would like it shipped to you, please note that you will need to provide, in advance: a Fedex Air or Ground account number and a $30 check for the packaging and handling fee for each framed print. (If you don't have the framer use plexi, the glass must be removed from framed artwork before it can be shipped—just your print and frame will be sent, no glass will be shipped). We will follow up with you after the December 9th event with complete details.