Don't miss the 21st Annual APA SF Something Personal Gallery Exhibition & Holiday Party!
We can no longer accept any more RSVPs. Thanks.

APA SF 21st Annual Something Personal Gallery Exhibition & Holiday Party
Monday, December 10, 2018 5:00 - 11:00 PM Free Admission
SOMARTS BAY GALLERY, 934 Brannan Street, San Francisco
Private event. RSVP required; only those on the RSVP list will be admitted.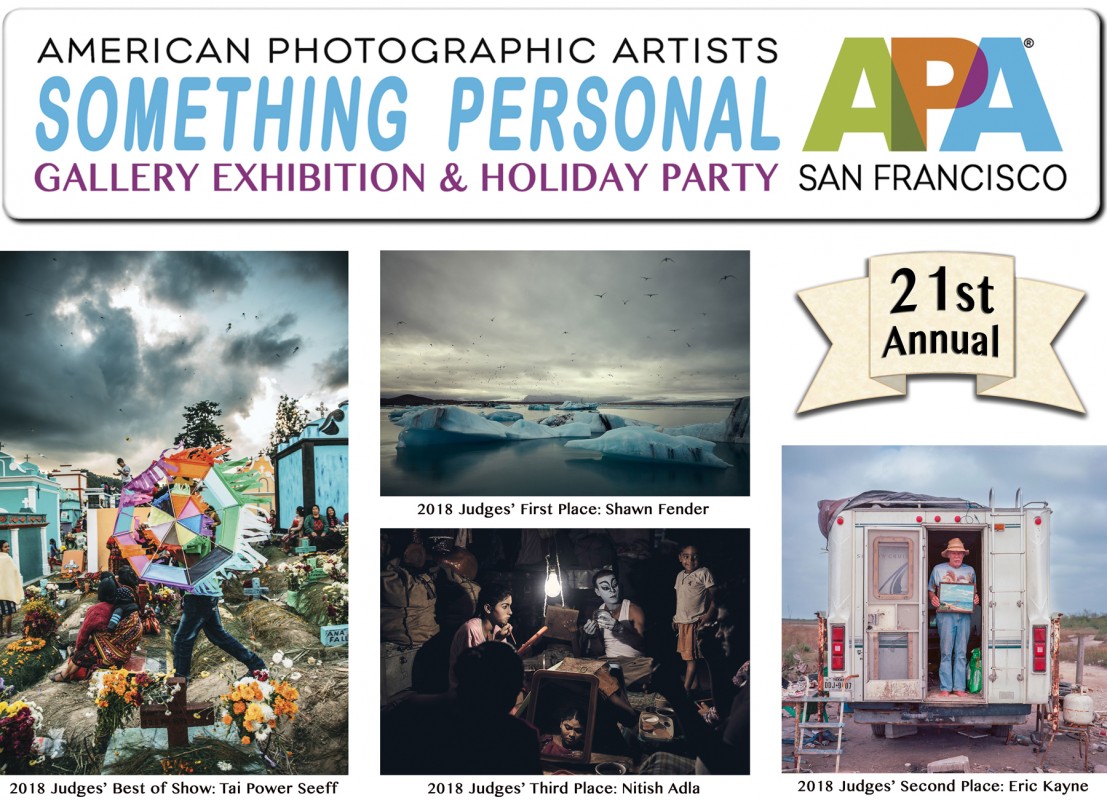 Celebrate with APA...
Get inspired. Make important connections for 2019.
Everyone in the Northern California creative photo community is likely to be there.
Mingle. Catch up with old friends and make new ones.
Savor complimentary gourmet appetizers from Cheese Plus, and enjoy a couple of free glasses of fine wine. (Government-issued valid photo identification required -- have your ID out and ready to show at the main entrance, please)
As usual, all of the top Creatives, from all of the finest Bay Area agencies and design firms have now received special printed (and email) invitations.
This well-established event has steadily also become the annual Bay Area gathering for all kinds of Creatives who know we'll be unveiling exciting new personal work from many of the world's most intriguing pro photographers. Connect and reconnect.
See you all at the best West Coast photo community event of the year!
Exhibitors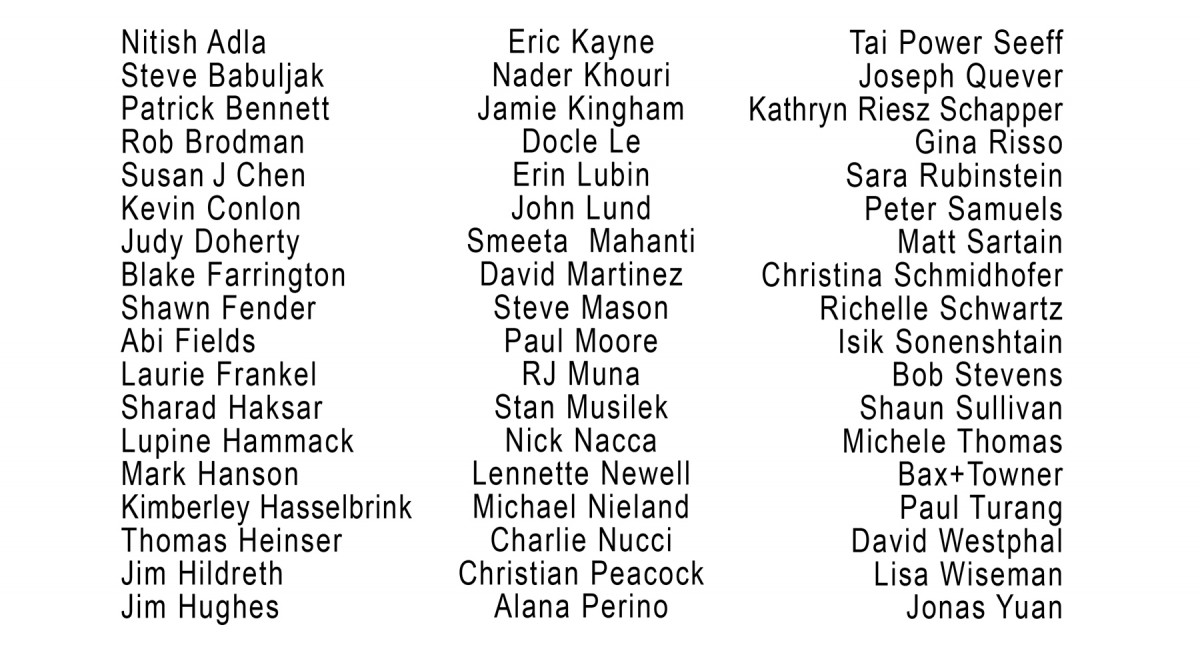 Sponsors















Judges
Mike Butler, Creative, Eleven
Paul Curtin, Creative Director / Founder, Novio
Robert Birnbach, Photography Director, Oracle
Nathan Durrant, Art Director & Lead Designer, Elixir Design
Chuck McBride, Chief Creative Officer & Founder, Cutwater
The key to your success is your photographic style.
Looking for Information For Exhibitors? Please click here.
Categories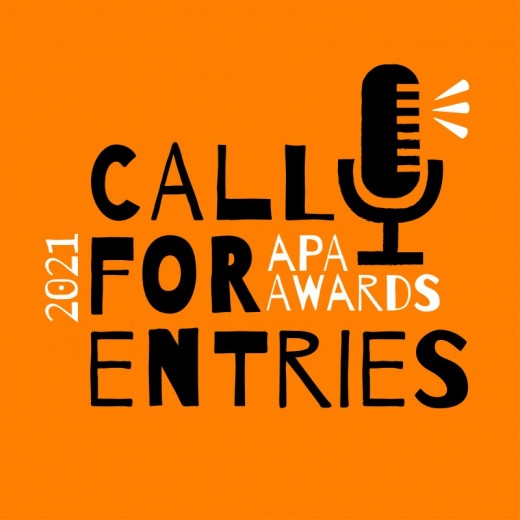 Our Judges will select 43 APA Award Winners this year for 14 categories and one Best of...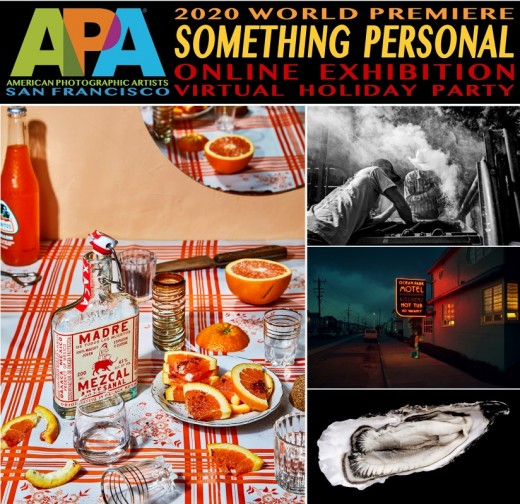 View the Judges' top 100 selections in the Online Gallery!