APA SF Presents: S E T (Second Experimental THURSDAY) 6.13.19 - Summer Social
This event has now reached its RSVP limit (SOLD OUT).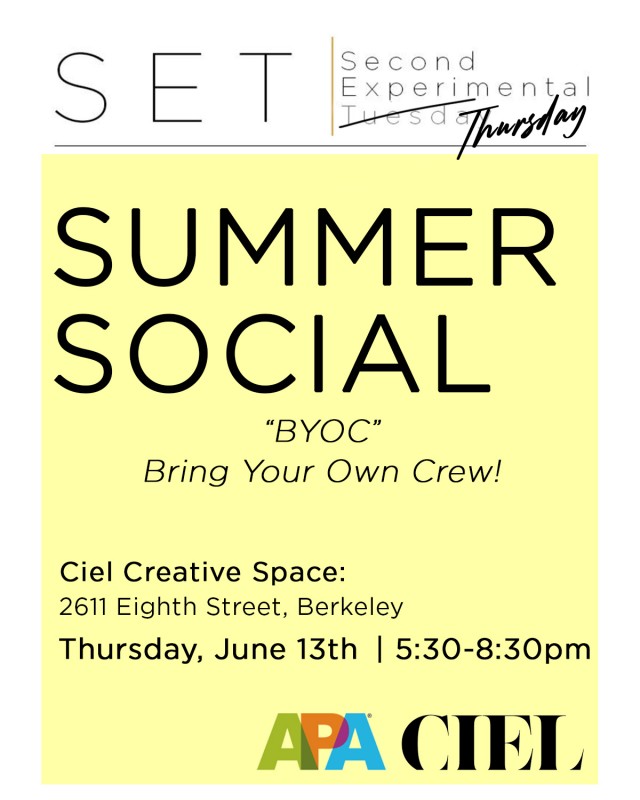 APA is throwing a Summer Social as part of our SET series, an experimental monthly event that brings the community together to encourage and elevate the production industry in the Bay Area.
This Party, in collaboration with Ciel Creative Space, is all about coming together to mix, mingle and celebrate our industry as we are half way through the year!
How often are you looking for an assistant or stylist because your go-to crew is already booked or on vacation?
The Summer Social will be a great opportunity to meet the working professionals in our industry ... and have some FUN.
When: THURSDAY, JUNE 13, 2019, 5:30 - 8:30 pm
Cost: Free
RSVP is required.
Sponsorship provided by: