2019 APA SF Tenth Annual Photographer Members Only Portfolio Review
REGISTRATION HAS CLOSED
All APA Member Photographers who registered have now been sent their appoinment schedules; if you did not receive your's, please check your spam, and then send an email to info@apasf.com. Thanks.
APA SF Tenth Annual Photographer Members Only Portfolio Review
Meet potential new clients; show them your finest work.
Receive valuable feedback about your book.
THURSDAY, MARCH 21, 2019
6:00 to 10:00 PM
This Portfolio Review Event is reserved exclusively for: APA Leader, APA Professional, and APA Associate Members
Please read all of the Event Fundamentals info below.

This annual event is made possible by these generous Sponsors: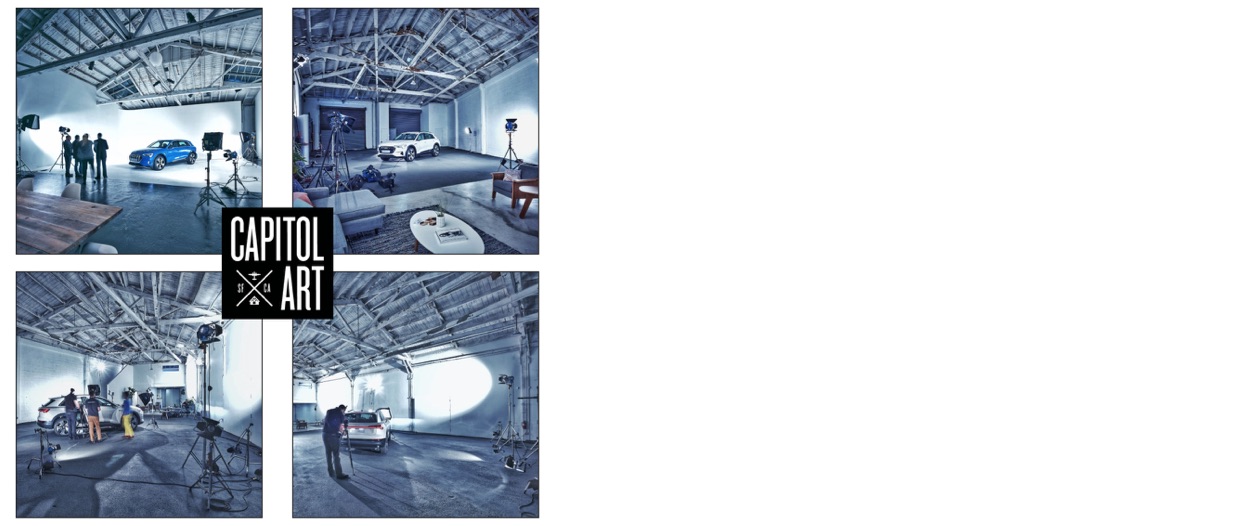 American Photographic Artists, San Francisco again, has a very special annual opportunity for APA Photographer Members to meet one-on-one, face-to-face, with insightful and influential Reviewers who could change your career, perhaps even change your life...
You choose three Reviewers to meet with, to help you refine your portfolio, and advance your career. In each 15 minute appointment, you'll be able to show these top creatives exactly what you do, and personally connect with them about who you are -- plus, the reviewers will offer you crucial career-improving feedback. You can present your finest work on your pad or laptop if you prefer.
We booked this years event at the impressive Capitol Art studio, and there will be an exclusive, complimentary private, fine wine networking party at the end of the event, so you can all get to know each other, and begin the collaborative creative process. Unlike other Portfolio Reviews, every photographer member attending will have the opportunity to meet & talk with many of the Reviewers during the exclusive Private Party from 9-10 PM. Connect. Collaborate. Succeed.
2019 APA SF PORTFOLIO REVIEWERS
______________________
DEB AYERST
Recent clients: ad agencies, design firms, sport / tech / food & beverage / consumer brands, production companies, branding firms, experiential firms
Personal website: debayerst.com
Photo specialties most interested in seeing: conceptual / sport / still life / fashion retail / stop motion / video
______________________
CHARLIE CARDILLO
President & Creative Director, Underground
Charlie is Underground's founder, employing over 20 years of experience crafting creative strategy and campaigns for the broadest possible array of nonprofits, foundations and government agencies.
Charlie has led creative development for some of the most memorable and effective campaigns in the nonprofit world. His deep experience in the advocacy space underpins Underground's work and culture, serving clients from Earthjustice and the Union of Concerned Scientists to San Francisco Public Schools and the Silicon Valley Community Foundation.
The campaigns he's developed have helped to propel a number of campaigns into the media, placing issues on the political and social radar.
______________________
SARA DAVIS
Director of Photography, Le Tote
Pro Bio: Working in house, I build and direct creative for corporate fashion retailers as well as startups from the inside out.
Recent Clients: Le Tote, Stitch Fix, MESA, EBay, NY&Co, Old Navy
Personal website: https://www.saradavisphotography.com/
Photo specialties most interested in seeing: Fashion, Lifestyle, Portrait, Product
______________________
SARAH FLOOD
Creative Director, Sephora
Pro Bio: Creative Director with 10+ years of experience in the beauty and fashion industries. Focused on editorial and art direction, design, and brand building. Offer a unique combination of experience in print, digital and retail environments for a holistic approach to create engaging client experiences and multifaceted campaigns.
Recent Clients: Tata Harper
Personal website: http://www.sarahflood.com/
Photo specialties most interested in seeing: beauty in studio, beauty lifestyle, cosmetic still life, food & beverage still life, lifestyle
______________________
BETH HOLZER
Visuals Manager, WIRED
Pro Bio: Beth oversees various creative projects at WIRED. She runs WIRED's photo and video studio, art directs, and produces photo shoots. Before WIRED, she managed a design studio in NYC.
Photo specialties most interested in seeing: Conceptual, Product, Fine Art, Portrait, Documentary
______________________
BRAD KAYAL
Associate Creative Director, barrettSF
Pro Bio: Creative Director / Designer / Sometimes-Illustrator / Once-in-a-while-Photographer / Caffeine Fan Club President
Recent Clients: ASICS, Walmart, 2K Games, Salesforce, Oakland A's, The Fillmore / Live Nation,
Personal Website: brad-kayal.com flickr.com/photos/withayou/
______________________
CAITLIN KIRKPATRICK
Caitlin Kirkpatrick is Associate Editor of art and gift publishing at Chronicle Books, an independent publisher of books and gifts based in San Francisco since 1967. She collaborates with artists and authors to develop a wide array of visually-driven publishing--from stationery and guided journals to photography and art books.
In general I'm interested in seeing photography projects with a cohesive through-line, that will appeal to a strong secondary audience beyond fine art photography appreciators. That can mean many things, but casting a wide net, I'm interested in nature photography, portrait photography, documentary photography, botanical photography, and fashion photography projects with an editorial theme. Categories outside of my area of focus are food and lifestyle photography.
______________________
ANASTACIA MAGGIONCALDA (UNABLE TO ATTEND)
Head of Production, LinkedIn Creative Studio
______________________
Please note: these two Producers from DDB will review portfolios, together as a team:
MEGHAN MILLER
Associate Producer, DDB
Pro Bio: Meghan is an Associate Producer at DDB with 5 years of experience in the advertising space. Recently moved from NYC where she worked closely with up and coming Instagram photographers around the world.
Recent Clients: Samsung, Energy Upgrade California
Personal Website: https://www.linkedin.com/in/meghan-miller/
Photo specialties most interested in seeing: California Landscapes, General Landscape, B&W photography, Bay Area lifestyle photography, Instagram photographers
...and reviewing as the other half of the DDB team:
RINNY SHIM
Associate Producer, DDB
Pro Bio: As a recent graduate of USC, Rinny joins DDB full-time after her internship with the agency in summer 2018.
Recent Clients: Energy Upgrade California, JUUL
Personal website: rinnyshim.com
Photo specialties most interested in seeing: Lifestyle, Product
______________________
KATIE PATTERSON
Pro bio: LOLA is an incubator for artistry and a collective of visual vanguards, our passion is cultivating careers. Our purpose is unleashing that talent to make stunning creative. We represent photographers, art directors, cinematographers and graphic designers. With a focus on fashion and beauty, we keep our services boutique and our work bespoke. We value the intimate relationships we have with our clients and artists, and pride ourselves on elevating the brands we work with.
Recent Clients: Puma, Rebook, SoFi, CamelBak, J.Crew, Rodan + Fields, CharacterSF, Venables & Partners, Benefit Cosmetics, Marine Layer, Wired, Kendo, Freda Salvator
Photo specialties most interested in seeing: Fashion, Advertising, Beauty, Still Life, Sports
______________________
MURIEL SCHNEIDER
Production Lead, Everlane
Pro Bio: Muriel takes her cues from Beyoncé; Work hard, be gracious, be agile, and have fun. After time spent agency side (Swirl), in-house (Stitch Fix, Everlane), and freelance, she applies a creative lens and a can-do attitude to every project she takes on.
Personal website: murielschneider.com
______________________
DAN SOUTHWICK
Senior Integrated Producer at LinkedIn
As an experienced Art / Content Producer and Team Leader, I've managed all stages of the creative process for many worldwide campaigns, from initial concept to final deliverables.

Strengths and responsibilities include:
Exposing, introducing and sourcing photographers, videographers, illustrators, CGI artists, creative retouchers, animators, designers, stylists and fine artists.
Producing content shoots: fully integrated (creating assets to fulfill both digital and print needs) including photo libraries, video and social.
______________________
KEVIN J. STOKES
Creative Director, SPLICE Agency founder
Pro Bio: Advertising Industry lifer, senior level creative, Ad agency owner and closet photographer.
Recent Clients: Santen, Puma Biotech, Rigel Biotech, Stryker, Gilead
Photo specialties most interested in seeing: Conceptual, Lifestyle, Location, Landscape, Portrait, Still Life
______________________
ALEXIS TJIAN
Pro bio: Alexis Tjian brings 14+ years of experience as an art director, photo producer, and photo editor for companies such as Dwell Magazine and Tea Collection. She most recently joined Chen Design Associates, an internationally recognized Design and Branding agency in the SF Bay Area as the Photo and Video Director. Alexis helps to bring a story-telling point of view to her work and inspires her teams to strive for creative excellence in each project that they approach. Her work has been recognized by Marketers that Matter, Graphic Design USA and American Photography. Additionally, she has been a judge for the International Photo Awards.
Recent clients: John Masters Organics, Purist Collective, Hodo Foods, Tea Collection
Personal website: alexistjian.com
Photo specialties most interested in seeing: Still-life Product or Food, Lifestyle Product, Fashion/Lifestyle, Beauty, Portraits, Photo Essays/Editorial, Something new and unexpected!
______________________
EVENT FUNDAMENTALS
Your APA Leader, Pro, or Associate membership must be current when you register, and on the event date
This event is open to APA Leader, Pro, or Associate members from all APA Chapters
Admission includes the private party from 9 -10 PM with many of the Reviewers
Everyone who attends must be 21+ years old
Please plan to get there well before your first Appointment on Review day
We cannot change any appointments after we have confirmed them
We will do our very best to book your three top Reviewer choices
If a Reviewer has to cancel, we will re-schedule your next choice, if possible
All payments are non-refundable. There is an additional, nominal EventBrite fee at registration. Thank you.
You'll get to personally show your portfolio to THREE of the Reviewers.
Everyone will also have the very special opportunity to meet and talk with many of the Reviewers during the Private Party from 9 to 10 PM (the private party is not intended to be used for additional formal portfolio reviews, rather it is an opportunity for you to talk with Reviewers and arrange to show them your book at a later date). Be sure to bring a small stack of business cards and/or promos.
This Portfolio Review is exclusively for: APA Leader, APA Pro, APA Associate Members
---- end ----