APA DC: 30 Minutes with Jared Soares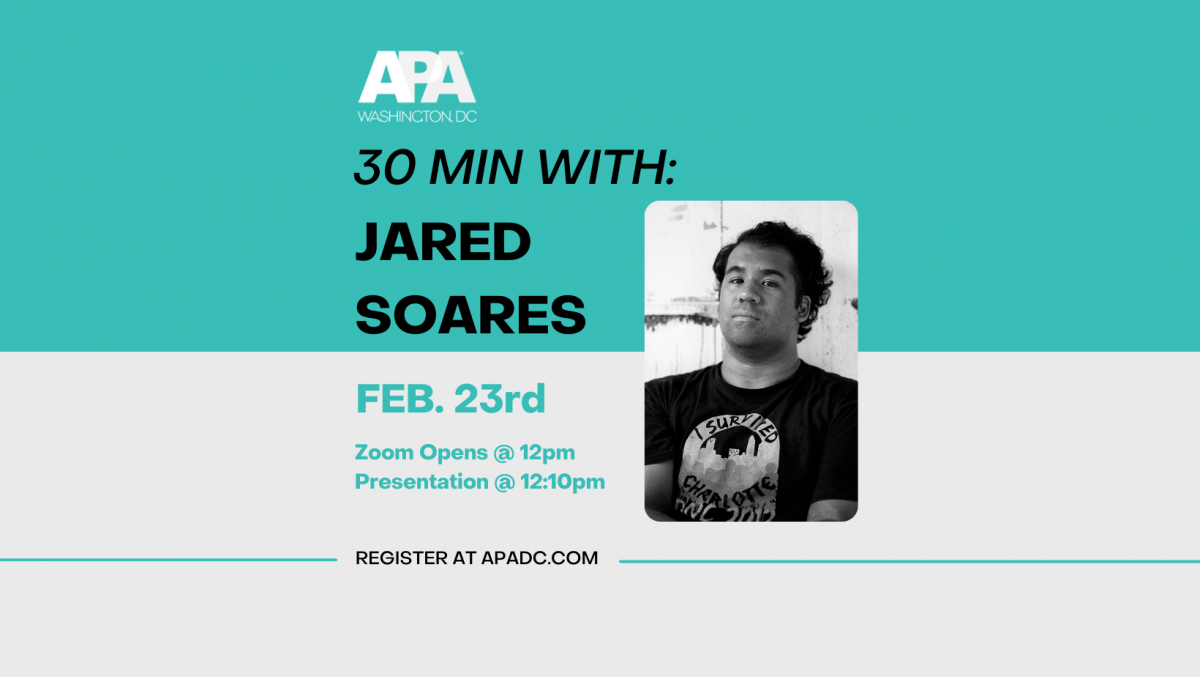 APA | DC presents 30 Minutes with Jared Soares on Wednesday, February 23rd at 12pm (EST) Jared Soares uses portraiture and long-form essays often through the lens of sports and subcultures to create projects based around community and identity. Soares will share his process for making personal work, recent personal projects, and work from his archive.
This event is free to all APA Members, Future APA Members and Students.
Jared Soares photographs community and identity. Through portraiture and longform essays he examines how sets of people relate to each other often through the lens of sports and contemporary culture. His fine art prints and books are held in the permanent collections of the Portland Art Museum, Cleveland Museum of Art, the Metropolitan Museum of Art, Virginia Museum of Fine Arts, Sloane Art Library at the University of North Carolina, Chapel Hill and the Beinecke Rare Book and Manuscript Library at Yale University. Jared's images intimately connect readers with subjects for clients such as adidas Originals, Adobe, Airbnb, Apple, The Atlantic, ELLE, The Fader, National Geographic, Nike, The New Yorker, The New York Times, Square, TIME and WIRED among others. His work has been recognized by the Taylor Wessing Portrait Prize and he contributed to The Marshall Project's 2020 investigation of K-9 units and the damage that police dogs inflict on Americans, the report earned the 2021 Pulitzer Prize, staff recognition for National Reporting. When he is not making photographs, he can be found playing tennis or walking his pet terrier, Holly. He resides in Washington, D.C. with his wife.
Check out Jared Soares' work: jaredsoares.com
Follow Jared Soares on Instagram