APA Presents: Diversity & Inclusion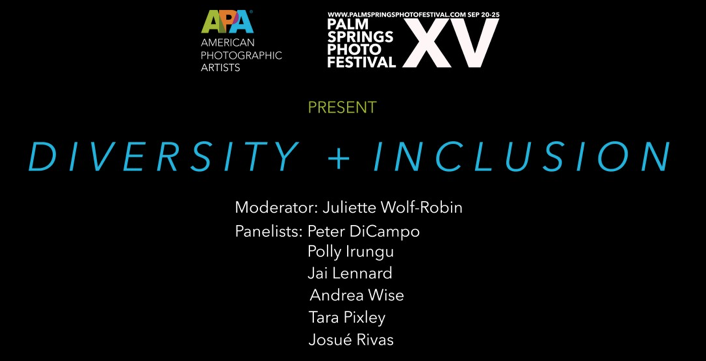 If you missed the live webinar, we plan to have the video uploaded to our APA National YouTube Channel, here, soon.
SYMPOSIUM # 1, September 21, 2020 5:00pm – 6:30pm
Host: Juliette Wolf-Robin, National Executive Director, American Photographic Artists (APA)
Panelists:
Peter DiCampo, The Everyday Projects
Polly Irungu, Black Women Photographers
Jai Lennard, Color Positive
Tara Pixley, Authority Collective
Josué Rivas, Natives Photograph
Andrea Wise, Diversify Photo
Meeting ID: 899 6461 2893 Password: PSPF921-8
Categories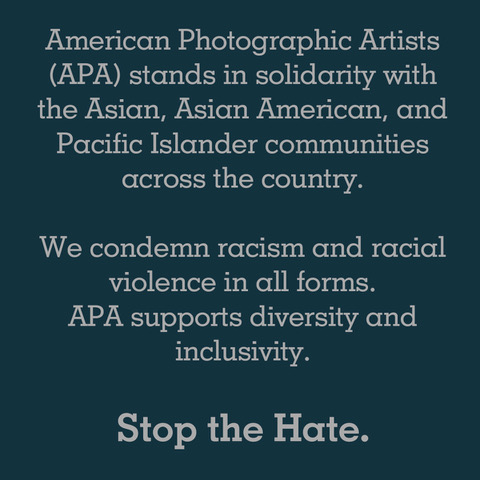 APA stands in solidarity in the fight against systemic racism and injustice.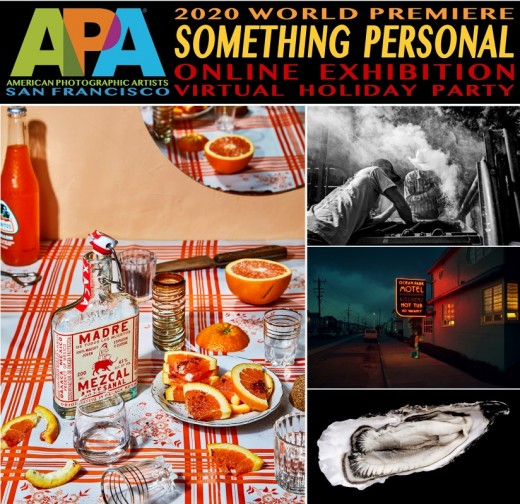 View the Judges' top 100 selections in the Online Gallery!