The Environmentally Conscious Photographer
©Nicole Morrison
I've never met Nicole Morrison in person (APA San Francisco), but if she is anything like her photography, I would describe her as colorful, bold, fun, and passionate. She's making a mark on the food and lifestyle world as a photographer with a mission to stop climate change. In fact, her personal work (Compost Awareness) includes a contemporary still life of composting fruits and vegetables. The accompanying blog entry describes the five best things about composting - you've got to love a photographer that blogs about the joys of composting! Things haven't always been easy for Morrison; it's taken her a while to find her passion for food and lifestyle photography after graduating college with a degree in photojournalism. However, she has arrived on the scene in an unforgettably creative way – including GIFs!
How did you find your path in food and lifestyle photography after studying photojournalism at San Francisco State University? What was the turning point for you – away from photojournalism and into commercial photography?
It was definitely not a straight line! After I graduated, I realized I didn't know how to get work as a photojournalist or as a photographer in general. I was also going through some personal turmoil as my mom had passed away six months prior. I had an office job and they offered me a fulltime position after graduation, so I figured I would do that until I was feeling more like myself and I knew what I wanted to do. So I would go to work and spend *a lot* of the day reading food blogs and photographers' blogs and daydreaming about being a photographer one day. People started to ask me to photograph weddings and families, and I ended up doing that for 6+ years while I continued to dream about doing lifestyle and food photography "eventually."
It wasn't until a few years into that kind of photography that I realized what I was really craving: control. With journalism and weddings, you're thrust into a situation and you have to make the most of it–it's not a photoshoot and things aren't necessarily set up for you to succeed. There's a part of me that really enjoys that challenge, but over time it turned to frustration with what I felt was a lack of control over how my work looked. And so that really drove me to start working towards commercial photography.
You have a particular style in your food photography. Do you use a stylist, or are you styling your shoots? How much time was involved in creating your look (brand)?
I have worked on my own a lot so far and I'm really looking forward to working with a stylist for more and more of my shoots. I do some remote product photography where I do the styling and I will continue to do some of those kinds of projects, especially as we continue to live through covid. But looking forward, I know that I can create stronger work with a dedicated stylist, plus I enjoy working with a team in general.
As for the look of my photography, it evolved over time. I've always liked saturated colors and I've always resisted destaurated, Instagram-filter looking color edits–even at the height of their popularity. I've really been enjoying the popularity of bold colors and shadows over the last few years and that's definitely influenced my work. But I always try to remember to pick and choose elements of trends so that my work doesn't become overly influenced by others and/or age poorly.
©Nicole Morrison
Your photographs are so lively, colorful, and contemporary. Do you have any influences you can name? Anyone's work, in particular, that has inspired you?
I remember reading Bon Appetit regularly and being intrigued by Alex Lau's photography. He was breaking all these rules I had learned, using direct flash and creating harsh shadows in an intentional way. After years of working with a lack of control and color, I jumped happily into incorporating as much color as I possibly could and pushing the bounds of my style. I'm also drawn towards laughter and humor and a somewhat idealistic version of reality. So I think those things combined end up creating a body of work that is generally lively and cheerful.
People whose work I have consistently looked out for and admired over the last few years include: Tropico Photo, Julia Stotz, Stephanie Gonot, Chelsea Louise Kyle, Billy Green, Aubrey Pick and my friend Andria Lo. I've also found the work and words of Amy Shamblen and Weekend Creative to be valuable–they both share tons of advice on their blogs and I'm very grateful to have found those resources when I was navigating my way into commercial photography.
Can you talk about how you incorporate GIFs into the story of your photographs? How did that become part of your brand?
Curiosity! I kept seeing GIFs and thinking they were really fun and that they would be a good way to incorporate movement into my work, but I felt intimidated by them. I had done a couple GIFs on my own time when a potential client mentioned they were interested in GIFs for their website relaunch–I really wanted that job and so I included a few GIFs in my pitch. That challenged me to improve my skills and then I shared them on Instagram and added them to my website. That was about a year ago, and almost immediately most people who contacted me asked about GIFs. I still enjoy making them and improving my GIF skills, and my interest in motion is starting to pull me towards video as well. But man, talk about intimidating!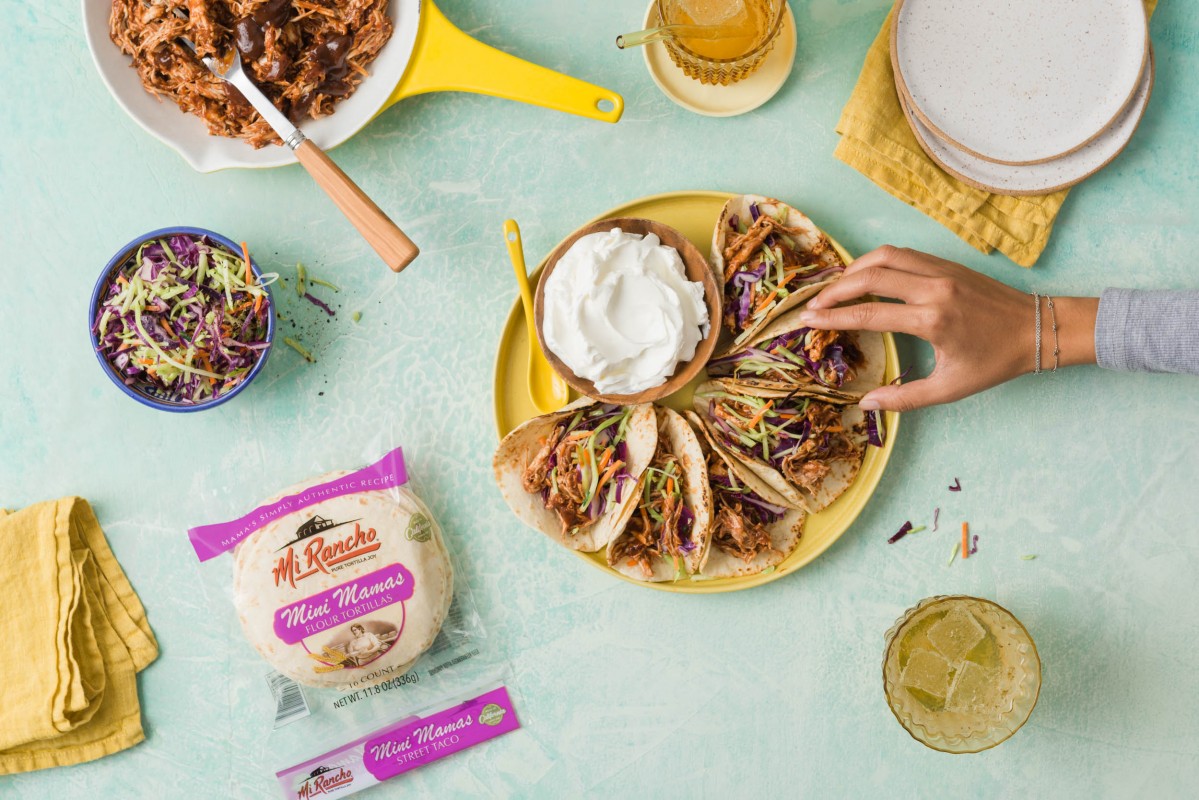 ©Nicole Morrison
I've read that you are deeply concerned about climate change, sustainability, and ethical environmental practices. Can you discuss how you translate these concerns into imagery?
Last year during lockdown I was doom-scrolling on Instagram when I saw a post about how it was International Compost Day. So I decided to get off the couch and make a couple images showing my compost and, hopefully, making it look so easy anyone can do it–because it is! I also work with a zero waste store called Wild Minimalist and our last shoot was focused on lifestyle shots that show a model using the products around the home. In the same vein, hoping to show people how easily they could make their daily lives more sustainable.
Do you only work with brands that align with your mission on these issues?
I wish! I'm not totally sure I could make a living if I only worked with brands that are aligned with my values in regard to climate change because a lot of them are smaller and startups. But the better-paying jobs that aren't in alignment with those values allow me to take on smaller-budget jobs that do, so in that way I do feel some sense of balance. I'm hopeful that as more and more people step into the reality of our climate crisis that brands will adapt better practices, if not for the greater good than because it will start to hurt their bottom line in the near future.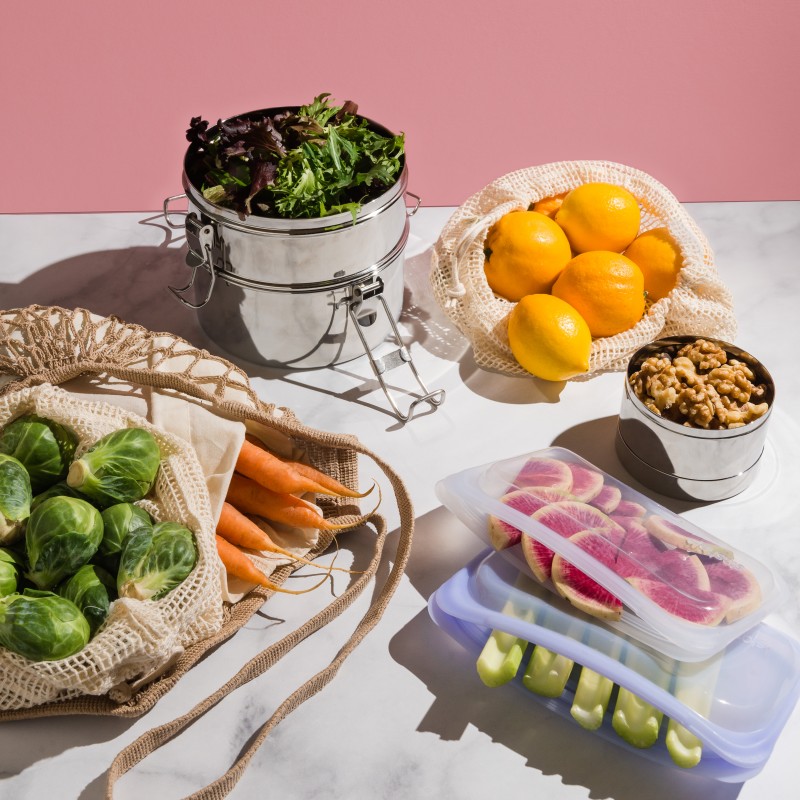 ©Nicole Morrison
I see that you have Covid shooting guidelines on your website. How has the pandemic changed your business? How do you prepare in the studio for a safe shoot?
I had a couple of remote product photography jobs to keep me from having absolutely nothing to do for the first couple of months. They were small enough to do at home on my own, but I still had to file for unemployment because it just wasn't enough work to make ends meet. My first shoots with other people started in July and the crews have always been small and nimble, which wasn't a big difference for me at this point in my career. I have an official covid policy in Google Slides that I send to everyone involved to review ahead of the shoot and I've made a few changes/updates based on my experiences. Sometimes the studio or production team has taken the lead on informing everyone about the covid safety plan and I haven't noticed any major differences between their policies and mine, except for when they've been able to have a dedicated person take temperatures and/or give on-site tests. Other than that: I wear a double mask, wash my hands upon arrival and use sanitizer more times than I can count.
What does the future look like for a food/lifestyle photographer with environmental concerns at the core? Do you find that brands are looking to photographers such as yourself to align their mission with yours?
I think there will be more and more people trying to address how we can reduce food insecurity with new technologies, and others figuring out how we can sequester carbon with traditional agricultural practices. I don't know where those things will meet each other or what it'll look like, but there's increasing consumer awareness about where our food comes from so I think there's increasing demand for change. I'm hopeful there will be many people working on innovative solutions for how we feed ourselves on a changing planet.